Well, hello there!
I'm hoping your weekend was as good as mine. We are almost to the next weekend so that's pretty cool.
I got to see Brad Paisley last Saturday!!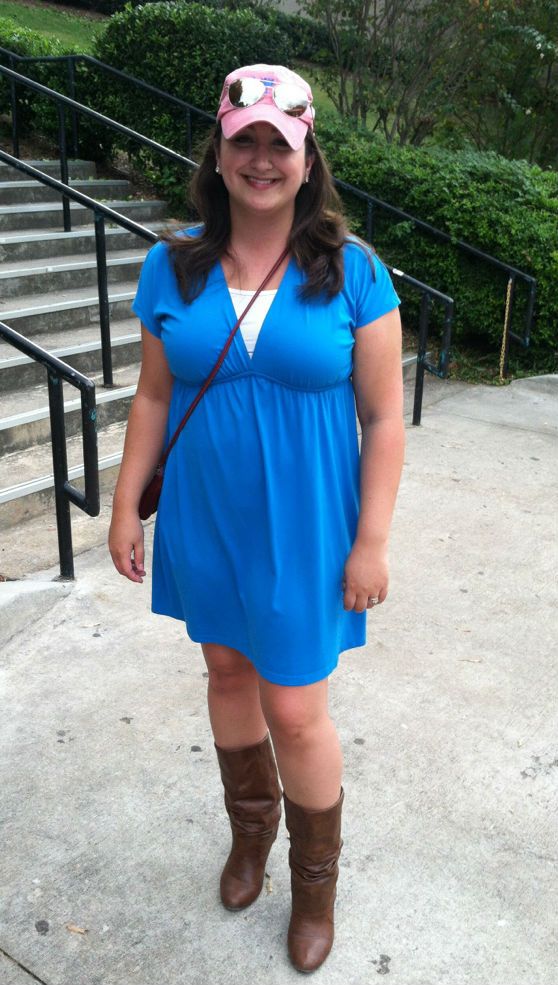 Scotty McCreery went on first, then The Band Perry. I didn't except to know anything by Scotty, but do you know he does
this
song?
Some things I learned about Scotty:
1. I actually REALLY enjoyed his performance. I kept saying I'd go to the bathroom while he was on but I couldn't leave my seat. Or, the lawn, rather.
2. His voice does not match his face. I expected Justin Bieber's voice and instead got something closer to Tim McGraw.
3. This video makes him look like he'd have a lisp by the weirdness of his mouth but in person he does not. I don't think.
4. He really does have a southern voice in song and while he speaks. He seems pretty real.
5. He was so sincere.
6. He was a great performer and his songs were very catchy. I'd see him again!
The Band Perry went on next and they were great. Very sweet, interactive, and sound great live. Possibly even better than on the radio. Except the brothers. Don't let one of them do a solo again.
I loved "If I Die Young" the best live; they really got the crowd involved.
Ok, Brad Paisley, I was thisclose to meeting you. I had my shirt and sharpie ready. You came at least within a thousand feet of me. That is still breathing the same air, people.
Brad was very nice, and very funny. He sounded great live. My favorites were "Waitin' on a Woman" with snippets of Andy Griffith during the song, and "Ticks" although everything sounded good. He did a great American-type theme during "This is Country Music" and the crowd went nuts. He did great. We left during the beginning of "Remind Me" and I heard a rumor Carrie Underwood was there, but I've read online that she's shown up for a few shows - the rest were holographic. Who knows, but she is coming to a
slightly more expensive
venue later this year. (Read: Not free like this one, although with beer and shirts and food it was hardly free...) Not sure if I can stomach over 60 bucks a ticket for her.
Lakewood Amphitheater: Not nearly as bad as the reviews online, or at least most of them. I have been once before, 15 years ago (F.I.F.T.E.E.N.!!!!!) to see
Hanson
. You read it right, don't mention it again.
Was fairly clean, the staff was helpful and knowledgeable. Barely checked my bag which was fine because it was too small to cause any problem, but I was glad I didn't have to take out anything too embarrassing and show it off. The bathrooms were hot and there were some drunk people. I expect the bathrooms to be hot in an outdoor venue in GEORGIA. Whoever thought it would be air conditioned and squeaky clean was an idiot. They kept it under control, and I didn't sit down and used lots of hand sanitizer. I've survived 4 days so far.
All in all, was a lot of fun and I'm fortunate to have had the experience!